yoga
Yoga is one of the major forms of fitness activities that improves your health and appearance
crossfit
Are you a fitness freak? Then you will love all our crossfit workout tips and ideas. Do not miss them.
Body Building
One needs proper guidance when it comes to body building, and Dallas Fitness Camp is the right place.

meditation
Having a tough timing managing your meditation session? Learn it the right way here. 
What Are We About
We're here personally to help you reach your goals, whether it's to be introduced to fitness for the first time, or to be challenged at a new level in your fitness journey, we will help you do just that. Maybe you want to lose weight, tone up, or even increase your condition for a particular run or event, we're here to help you conquer that level. We approach fitness in a fun, but challenging way, our goal is to help you reach your goals and to enjoy the process of reaching them. We know that for you to reach your goals, there will be transformation that takes place the inner BEAST will have to come out of YOU!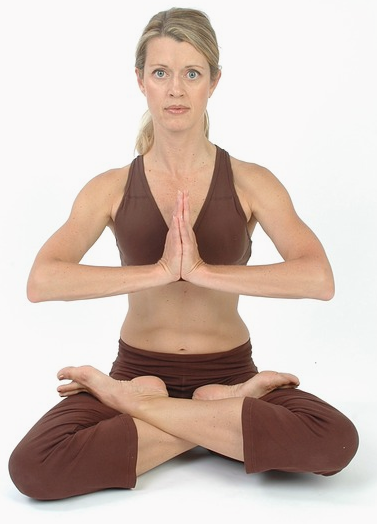 JOIN US FOR A FREE 1-WEEK TRIAL
We are 100% sure that you will experience a better lifestyle with our courses.
There are times you feel frustrated having tried several ways to improve your fitness without much improvement. Just before you give up, the CBD oil could be your answer on how to improve fitness. Most likely you have not thought of it. It is known as cannabidiol, rather a new name to demystify the debate around marijuana.
The common plant for health and fitness is THC (tetrahydrocannabinol), you could have heard about it already. CBD oil is not common though it is helpful in improving health and fitness. There are low risks attributed to it and the benefits are increasing. Whereas THC as a compound is used so that one gets high due to its psychoactive effect, CBD oil is different. CBD oil will not get you high. THC and CBD oil come from marijuana. CBD oil is sourced from hemp type of plant that is characterized with high CBD and low THC content. That makes it to a substance with no psychoactive effect. CBD oil is legal. Many people have opted to using it especially for health gym.
The oil works with the system (endocannabinoid) responsible for other body reactions together with other processes. It ensures that the body is functioning well. The system is activated by the CBD when it interacts with the cannabinoid receptors which are found in the brain. As a result of the interaction, every reaction in the body is impacted. The body reactions are and not limited to hormonal; appetite, rest, inflammation among others. They are very essential in managing and improving your health and fitness.

Worried about addiction?
CBD oil intake is not associated with any form of addiction. Your brain will not depend on any receptions which bring about addiction.
How the oil helps improve your fitness?
Weight loss
Marijuana causes you to have cravings for those munchies which enhance to weight gain. CBD oil is ideal for your health gym. It lowers insulin in your body which means weight loss and decreased risks of obesity. The level of your blood sugar is regulated as well. Unlike THC which causes some serious food cravings, CBD regulates your blood sugar levels. As a result, a reduction is experienced in production of hormones that are responsible for storing fat. That means, less fat is stored because more of it is converted to energy by burning off.
Increased cortisol levels cause weight gain. Fitness conscious people will always dislike this fact. Intake of CBD supplements regulates the cortisol level thereby reducing weight. Regulating the cortisol levels means that the body has the ability to increase and decrease the levels at the right time.
In a gym class you will always hear of the term cortisol. Cortisol increases stress levels. The purpose of using CBD oil is to reduce cortisol levels. Each time you join a gym, your goal is to keep your health and fitness on check. Stress levels are the main contributors to weight gain or loss. In search of a natural way to control stress levels? CBD oil is your choice.
The use of CBD oil will ensure both regulations of cortisol and blood sugar levels is kept on check with minimum or even no side effects. When you are thinking of joining a gym, remember CBD oil comes in handy for health and fitness.
Reduced inflammation pain
When you are thinking of gym membership, it's natural to think of the possible inflammations that come with the exercises. CBD oil helps in decreasing of inflammations. Inflammations are associated with other diseases and the oil will not discriminate those that are not fitness related. Unlike most commonly used anti-oxidants and enzymes, the oil works much better. It is advisable to use the right dosage for maximum results in fighting inflammations. Fitness exercises cause a lot of stress on your joints and CBD oil helps to reduce that effect. You will find yourself performing much better in your next gym class.
Instead of working hard in masking the pain experienced after the workout with over-the-counter pills, use CBD oil for more and better results on inflammations. You will not have to push yourself for the next gym class. There will be no post-workout aches.
Inflammation pain has discouraged many from gym memberships. CBD could help in rebuilding the confidence. You will not need to take extra pain relievers; the analgesic property in CBD oil will sort the pain problem. Your liver will be safe since the oil is a natural substance. Most anti-inflammatory substances are known to over-work the liver, causing damages when used on regular basis. CBD oil will not interfere with the functions of the liver.
Better sleep
Adequate sleep has all along been known to help in weight loss as well as muscle building. When you join a gym consider sleeping time as important as lifting the weights. If you are frustrated by the slow coming results despite your dedication to the health gym schedule, check on your sleeping habits. Studies have shown that those people, who have enough sleep as they workout, tend to have better results. Those without, struggle with weight gain despite eating a healthy diet. Sleep contributes a better percentage in muscle gain. It's during sleep time that muscles rebuild as well as healing of any inflamed area. Despite the busy work schedule and other distractions in life, ensure you get enough of sleep. It can be enhanced by intake of CBD oil. The sedative effect in the oil ensures that even those users with insomnia get adequate and quality sleep.
Lack of enough rest from sleeping is an alert that there is a body malfunction. Enough rest causes the body to burn off energy therefore building strong muscles. Users of CBD oil have reported better sleeping habits. Unlike other sleep medication, the oil does not have addictive effects.
Anxiety is known to disrupt sleeping patterns. CBD oil is effective in dealing with issues of anxiety. It lowers the anxiety levels, ensuring the users get deep sleep and for long.
Muscle building
Any person aspiring to join a gym for fitness purposes should know that muscles do not grow/build naturally. It is for this reason that workouts are necessary however much they are a challenge to many. Our muscle mass is broken down by catabolic hormones. Those wishing to build back the muscles take supplements known as anti-catabolic. CBD oil acts as an anti-catabolic by decreasing the catabolic hormones. The CBD oil will prevent the user's body to break down the mass in the muscle.
Generally, there are 2 supplements used in the health gym; anti-catabolic and anabolic dietary supplements. To enhance the synthesis of protein in your body, you use anabolic supplements. Increase of protein synthesis enhances faster muscle growth. Anabolic supplements are commonly known as steroids. Gaining muscles could be easy compared to maintaining the muscles, which is most important. A little laxity in fitness leads to your body losing muscles and strength. Increased use of anabolic supplements and decreased use of anti-catabolic supplements causes muscle loss.
Use of anabolic supplements alone causes muscle gain and loss at the same time. It is the reason why health gyms advise members to use anti-catabolic rather than anabolic. Adding lots of steroids in your system is an easy but shorter solution to muscle gain. For muscle gain and maintenance, anti-catabolic supplements are necessary. CBD oil is one of the most effective supplements with anti-catabolic function.
How to use CBD oil
The CBD oil comes in different forms such as liquids, chewing gum or capsules. Always consult with your doctor to get the correct dosage. A number of users are advised to use 50mg of CBD daily but split into two. The dosage however, depends on the general health of the user.
Side effects
Most synthetic medications come with some sort of side effects. Side effects reported by the users of CBD oil have been very minimal. Those reported have been tiredness, diarrhea and stomach upset after intake of the oil. Many have reported no side effect at all.
Conclusion
The ever increasing discoveries of various synthetic pharmaceutical products for health and fitness, some of them do not serve the users well. With the need to go natural for healthy living, CBD oil comes in play as a good product to improve your fitness. Anyone thinking of gym membership should consider using CBD oil that is if the gym trainers will forget to advice.
If you are searching for supplements to help you grow your muscles, weight loss and curb insomnia, CBD oil is the way to go.
CBD oil had more health benefits other than the few mentioned on fitness. Do due diligence before you decide whether the oil is the best for you.
It is of essence to seek your doctor's advice before you start using CBD oil for your fitness. Your doctor is in a position to advice you, detailing the pros and cons of the oil on your body. Though there has been minimal side effects reported, the doctor can discuss possible adverse side effects.
CBD is a short form of cannabidiol. It is produced from a plant known as cannabis. CBD is a trending ingredient for the herbal and natural products industry. It has over 80 different chemical compounds in it. There are many researches going on related to cannabis. CBD is produced by cannabis family. CBD is one of the known cannabinoids.
A Non-Psychoactive Substance
CBD has scientifically approved to be non-psychoactive, which means CBD has no strong effect on the cognitive brain. Research says that CBD helps to reduce stress, anxiety, and thoughts related to self-deprecating. There are many food products available in the market contains CBD in it. CBD edibles are simply the food infused with cannabis. People can also make their own food containing CBD.
Benefits Associated With CBD Edibles
There are a number of benefits CBD edibles contain, including muscle disorder, anxiety, pain, depression, and many others. Research says that if you have difficulty sleeping, you can take 160 mg of cannabidiol before going to bed, which helps people with insomnia. CBD also helps people with MS (Multiple Sclerosis). The edibles made with CBD can also reduce the craving for having drugs like heroin. People who want to quit smoking can also try CBD edibles and reduce the number of cigarettes they smoke a day. The people suffering from public speaking anxiety can also have CBD edibles to overcome the fear. CBD edibles have long term benefits.
Muscle Recovery And CBD Edibles
Now let's talk about the benefits of muscle recovery with CBD edibles. The first thing is, CBD does not get you high in any case. CBD is very safe to use for muscle recovery than other herbs to use like marijuana or heroin. Inflammation is natural if you get any injury and can cause pain and swelling in certain body parts. CBD edibles contain anti-inflammatory properties which ultimately benefit in muscle recovery. Use of antibiotics causes many stomach problems due to inflammation in your stomach, whereas CBD edibles cope up with inflammation. One should consider using CBD edibles than depending on inflammatory medicine. The CBD edibles are of great benefit for the sportsmen who get muscle injuries very often. There are sportsmen who already use CBD edibles to heal their muscles. People use CBD edibles after their workout if they happen to feel any muscle pain. It is more powerful than any post-workout meal. CBD edibles help to reduce muscle soreness.
Muscle soreness is reduced dramatically with the use of CBD edibles.CBD makes the pain more manageable. Muscle recovery speeds up with CBD edibles. Muscle cramps, muscle tightness, and muscle spasms can be reduced with the help of CBD edibles. Anyone suffering from muscle spasms can use CBD edibles for the relief. CBD edibles help in muscle growth. The edibles made of CBD are proved to be more powerful than any other medication for muscle fatigue, pain, or damage. The best news about CBD edibles is that you do not have to worry about any side effects as it has no side effects neither it gets you high.
Everyone wants to look slim and good. People work really hard in order to lose the excess weight. However, you don't necessarily have to skip meals or exercise too much. Nowadays, losing weight is much easier thanks to all the weight loss products available on the market. Not only are they safe to use, but the intake of these products can help significantly in losing weight. Not to mention you can find them at discounted prices by using coupons e.g. Qsymia coupon.
Following are some weight loss products that are worth your money:
Alli (orlistat)
Orlistat is a popular weight loss drug commonly known by its brand name Alli. Alli is sold over the counter and it is sold as a prescription drug. It prevents the body from breaking down of some of the fat that most people usually eat. Weight loss occurs when the intestines absorb less fat. However, one should use this drug with caution as it may cause change in bowel habits and also has some side effects like stomach pain, diarrhea, difficulty controlling bowel movements, etc.
Garnicia Cambogia Extract
Garnicia Cambogia is popular weight loss fruit and many manufacturers sell its extract for easy, regular intake to help consumers achieve weight loss goals. The best thing about Garnicia Cambogia extract is that it doesn't have any side effects. Furthermore, it has several other benefits as well. It controls stress levels, mood swings, and depression. These actually restrain your appetite hence preventing you from eating more than usual.
Gymnema Sylvestre
Gymnema Sylvestre is an herbal product that prevents weight gain by reducing the cravings for sugar in the body. The increase of fat is automatically reduced when the intake of sugar is lessened. There are no side effects of this herb making it ideal for anyone looking to achieve their weight loss goals.
Green Tea Extract
This is one of the most popular weight loss products available on the market and you can get it at discounted price by using a coupon as they are available for most products e.g. Qsymia coupon. Green tea extract increases the body's ability to burn fat, particularly fat in the stomach area.
Apple Cider Vinegar
There are many pills available on the market containing apple cider vinegar. Such pills help you avoid storing fat. However, apple cider vinegar is only effective for weight loss when you are already exercising and eating a reduced calorie diet. Combined with a proper diet and exercise, apple cider vinegar pills suppress the ability of the body to store fat.
Slim Guard
Slim Guard is another natural weight loss product that is worth your money. It is an Ayurvedic product featuring natural ingredients. There are no side effects of this product, hence making it completely safe. Slim Guard helps boost the metabolic rate of the body as well as cures various disorders, including obesity. Furthermore, it improves the immune system of the body by reducing toxic metabolic residues. Just like Qsymia coupon, you can find coupons for this product as well.
How Do Weight Loss Dietary Supplements Help?
Using a dietary supplement could give you the extra boost needed for weight loss. Dietary supplements are usually very helpful and you can also get them at a discounted price via coupons e.g. Qsymia coupon.
Weight loss dietary supplements don't actually melt fat off your body, however they can make a significant difference to your body fat and weight percentage.
Here's how dietary supplements help with weight loss:
• Curb Hunger: Dietary supplements contain ingredients that can help you feel less hungry, fuller, and better able to resist snacks and treats.
• Burn Calories: The natural ingredients in dietary supplements gently rise your body's ability to burn energy. As a result, you burn a small but significant number of extra calories throughout the day.
• Focus: With dietary supplements, you can focus more during your workouts, hence burn more calories by putting more effort in.
• More Energy: You can basically increase your calorie output, walk more, and move your body more during the day with the help of dietary supplements.
What Are the Ingredients in These Supplements?
Weight loss dietary supplements may contain a number of ingredients such as minerals, fiber, and herbs in different combinations and different amounts. The exact ingredients contained in a weight loss supplement vary from one product to another.
Should I Take Weight Loss Dietary Supplement Daily?
Most dietary supplements are made to be taken on daily basis for a short period of time. It is recommended that you use the dosage specified by the product manufacturer to get the best results.
How to Choose a Weight Loss Supplement
When buying a weight loss dietary supplement, it is highly recommended that you check its ingredients list. If you know that any of the ingredients in the product affect your sleep, mood, or digestion, find a more suitable product. Also, make sure that the supplement is all-natural. Choosing from a reputed store and brand is also recommended. Look for coupons e.g. Qsymia coupon, etc. to get the product at discounted price.
Conclusion
Weight loss supplements can be costly, even with coupons like Qsymia coupon, and there is also a possibility that they might not work. Besides, you shouldn't only rely on supplements for weight loss as they can never replace a healthy diet, regular exercise, and calorie deficit.
Here are some things to consider before starting to take weight loss dietary supplements:
• Exercise: Exercise daily, with a mixture of resistance/strength training and cardio workout during the week.
• Calorie deficit: You need to be in a calorie deficit to maximize your weight loss results. So, try to eat slightly less than your body burns.
• Nutrition: Make sure you are consistently eating a nutritious, healthy diet that nourishes your body and supports your weight loss goals.
• Daily activity: Your everyday activity is important as well. Make sure to walk at least half an hour daily and move your body as much as possible.
Combining these with a reliable dietary supplement will help you quickly achieve your weight loss goals.
It is really a good thing that you have decided to visit the gym. Unless you are into a fitness routine, it is hard for you to decide what to do and how to do it. A lot of new resolutions that speak of going to the gym have gone futile because it simply won't work our way. The ones who are regular to the gym have to either be the gym junkies or the weekend warriors. So who should you be is the question here. There is also one more question, why will not fall into the ideal category? That is way too difficult for a normal person unless the person is into a field that demands a well-built body.
But before we get to decide the type of gym person we want to be, it is important to understand the concepts first.
Who is gym junkie?
In simple terms, a gym junkie is a person who literally lives in a gym, because he has nowhere else to go. He is a fitness-freak and likes to work out all day long. There is nothing wrong with being a gym junkie. Just like many other things that we have, there are both advantages and disadvantages in being a gym junkie. However, we are not going to get to it before knowing about the weekend warriors.
If you like going to the gym and working out, but you still don't have time to do it on a regular basis, you are probably a weekend warrior, provided you are meticulously hitting the gym every weekend. Most people love to keep themselves fit but are employed and are caught between heavy schedules during the weekdays. These people hit the gym during the weekend and compensate for what they have lost during the week. Apart from the weekends they also workout when they have time. These people are called weekend warriors. God knows how they work out after a long week.
Warrior vs. Junkie – Choosing one over the other:
Most people think that it is cool to be a junkie. The advantages of being a gym junkie are obvious. You have a well-built body, you look like a tough person, and you have an effect on people, they love you for the way you look and what not. But it can have hazardous impacts as well. Too much of workout can make skin sag at the earliest. You look old and there high chances that you might develop a shaky immune system. You are also risking the health of your heart.
But being a weekend warrior isn't anything like that. You work out when time permits and skip if required. They are not obsessed with the act of working out. Among the three obvious types of people, the ones who hate working out, gym junkies and weekend warrior, the warriors are the ones who are safe from a lot of diseases. The study stated that you rather be inactive that working out all day and all year long. This means that being a weekend warrior isn't only a moral victory but also has serious health benefits.
In my weight loss and fitness journey, I have had experience with countless trainers and fitness camps, many of whom have a good basic knowledge of workouts but lack an advanced knowledge of fitness and nutrition. In my experience with Build a Beast Fitness, however, I was exposed to a whole new level of expertise. As I've gone through the process of losing 75 lbs, (45 lbs in less than three months) my sessions attending Build a Beast Fitness camps have given me the accountability, motivation, and fitness knowledge to meet my goals and exceed them. Thanks Build a Beast!
Monday – Friday8.00AM – 10.00PM
Saturday11.00AM – 10.00PM
SundayClosed
take any class at your free time
flexibly for whole month
address
GRIGGS PARK – 2200 HUGO ST. DALLAS TX, 75204
email
contact@dallasfitnesscamp.com