yoga
Yoga is one of the major forms of fitness activities that improves your health and appearance
crossfit
Are you a fitness freak? Then you will love all our crossfit workout tips and ideas. Do not miss them.
Body Building
One needs proper guidance when it comes to body building, and Dallas Fitness Camp is the right place.

meditation
Having a tough timing managing your meditation session? Learn it the right way here. 
What Are We About
We're here personally to help you reach your goals, whether it's to be introduced to fitness for the first time, or to be challenged at a new level in your fitness journey, we will help you do just that. Maybe you want to lose weight, tone up, or even increase your condition for a particular run or event, we're here to help you conquer that level. We approach fitness in a fun, but challenging way, our goal is to help you reach your goals and to enjoy the process of reaching them. We know that for you to reach your goals, there will be transformation that takes place the inner BEAST will have to come out of YOU!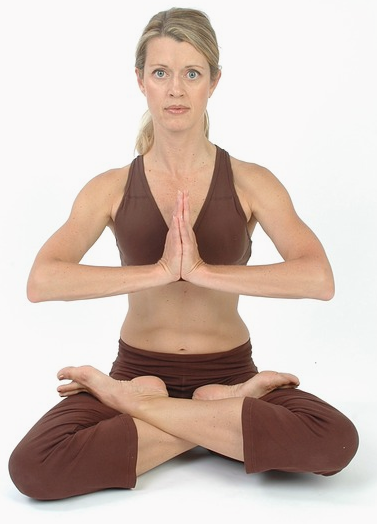 JOIN US FOR A FREE 1-WEEK TRIAL
We are 100% sure that you will experience a better lifestyle with our courses.
When getting into shape, the right fitness gear and clothing can make all the difference. While some may see this type of fitness clothing as unnecessary, the truth is that selecting the right fitness top, shorts, and workout clothes provides benefits that go beyond the aesthetic. Here are just a few reasons why you need to choose the right clothing for your workout routines.
Comfortable
The most important aspect of the clothing you choose is that it's comfortable to wear even when you are pushing yourself to the limit. When your clothes are not comfortable, you get distracted which means that your workout is less effective. So, be sure to choose clothing that fits properly and stretches with you comfortably when working out. A good rule of thumb is one size up for shirts and shorts, but not too big or they will bunch up.
Protection
If you are walking, jogging, or running, you'll need footwear that fits properly. Otherwise, you run the risk of injury. The same is true of clothing that tightens up in the wrong way which can distract you during your exercise routines and may cause injury as well. So, check out the fit of your clothes and shoes before starting your exercises.
Durable
Exercise puts a lot of stress on your clothing and shoes, so be sure to choose durable items. Cheap, weak materials that are poorly put together will not only fall apart quickly, they may expose the skin to sunlight causing sunburn or your shoes will damage your feet. You'll need to choose good, breathable materials and ensure that they are well constructed so that they hold up over time.
Keep in mind that the most stress your workout clothes will undergo is the washing and drying machines, so purchase several items to lessen the time they are cleaned.
Colors
If you are jogging or working out at parks or other locations, you'll need to wear fitness clothing that helps you to be seen. This is especially true if you jog along roadways so that drivers can see you at a distance. Dark or non-reflective clothing at night is a big no-no as it minimizes the distance that you can be seen by oncoming traffic. So, choose bright colors that reflect light and help you to be seen when exercising outdoors near roadways.
Breathable
The materials that make up your fitness top, shorts, socks, and gear will need to be breathable so that your sweat is wicked away from your body and evaporates. Clothing that keeps the perspiration close to the skin may cause rashes or other unwanted conditions to occur. While even the best materials will not remove all the sweat that you generate, the moisture will evaporate soon enough which will help you feel more comfortable.
The good news is that the proper fitness gear and clothing can be inexpensive and won't put a dent in your pocketbook. Just remember that comfort is the most important aspect which helps you to get the most out of your workout routines.
Working out is not as simple as we think it is. If you are a gymaholic or if you are someone who still cannot meet the New Year resolution of working out every day, both ways you know how difficult it is to stay motivated as far as working out is concerned. Unlike the earlier days where you have to look for motivation inside, today with the help of technology we can find the same motivation externally as well. The discovery of different fitness apps has come as a solution to the problems of both aspirants and gym-goers. So here are the top 5 apps that will highly help in all your work out sessions:
Must-Have Fitness Apps:
Seven:
For all you guys who are too busy to find time to work out, with this app Seven you can kill your guilt. All you have to do is to find seven minutes in a whole day, and that's it. The app wants you to exercise only for seven minutes in a day, and you are required to go by the instructions of the app, and you will see a visible transformation in just a week. The app has three different planners, to burn fats, to get fit and to reduce weight. You can choose the one you want and go accordingly. You will never feel guilty this way.
If you are a gamer in real life, you probably want a touch of it in your work out zone as well. So 'Zombies, Run' is one app that would quench the spirits of the game in you while motivating you to run at the same time. Running is not everybody's cup of tea. The app is designed in a way that it analysis the speed in which you run and the pace at which the game has to move. Comparing the two, the app moves on. It asked to believe that zombies are chasing you and when your speed decreases you probably become a prey to it.
Pact:
Looking for some serious motivation that has nothing to do with games or animated characters? Then Pact is probably the app that you are looking for. The concept is simple. You earn when you work out and lose when you don't, and yeah it involves serious money and not the ones that you see in business games. You get to choose a penalty amount anywhere between $5 and $50 and a workout regimen as in 3 days or 5 days a week. The app can track you with GPS to make sure that you are not lying. Scared that you will lose all your money? Challenge yourself!
Sworkit:
Sworkit is apparently used by a lot of celebrities globally. Connecting the relationship that music has with exercise, the makers have designed the app. The app lets you play music while you work out. The music that is played is so motivating and help you to work out better. No tasks, no games, and no animated characters. It is simply an app that is designed after finding out the influence that music can have on our exercise levels.
Superhero Workout:
Superhero Workout is one app that is loved by all gamer-gym junkies. The game is designed in such a way that you are a superhero trying to save the world, and you need different things in your pursuit. The smart app can detect you exercise habits and work out routines based on the quantum of workout the app unlocks different levels in the game.
No Results Found
The page you requested could not be found. Try refining your search, or use the navigation above to locate the post.
In my weight loss and fitness journey, I have had experience with countless trainers and fitness camps, many of whom have a good basic knowledge of workouts but lack an advanced knowledge of fitness and nutrition. In my experience with Build a Beast Fitness, however, I was exposed to a whole new level of expertise. As I've gone through the process of losing 75 lbs, (45 lbs in less than three months) my sessions attending Build a Beast Fitness camps have given me the accountability, motivation, and fitness knowledge to meet my goals and exceed them. Thanks Build a Beast!
Andrew
Monday – Friday8.00AM – 10.00PM
Saturday11.00AM – 10.00PM
SundayClosed
take any class at your free time
flexibly for whole month
address
GRIGGS PARK – 2200 HUGO ST. DALLAS TX, 75204
email
contact@dallasfitnesscamp.com